Ax - Stand alone ALIF
The Ax interbody is composed of Hydroxyapatite infused PEEK and a titanium face plate. With multiple footprints and lordotic options (including a 30 degree hyperlordotic option) the Innovasis Ax is perfect for anterior interbody fusion.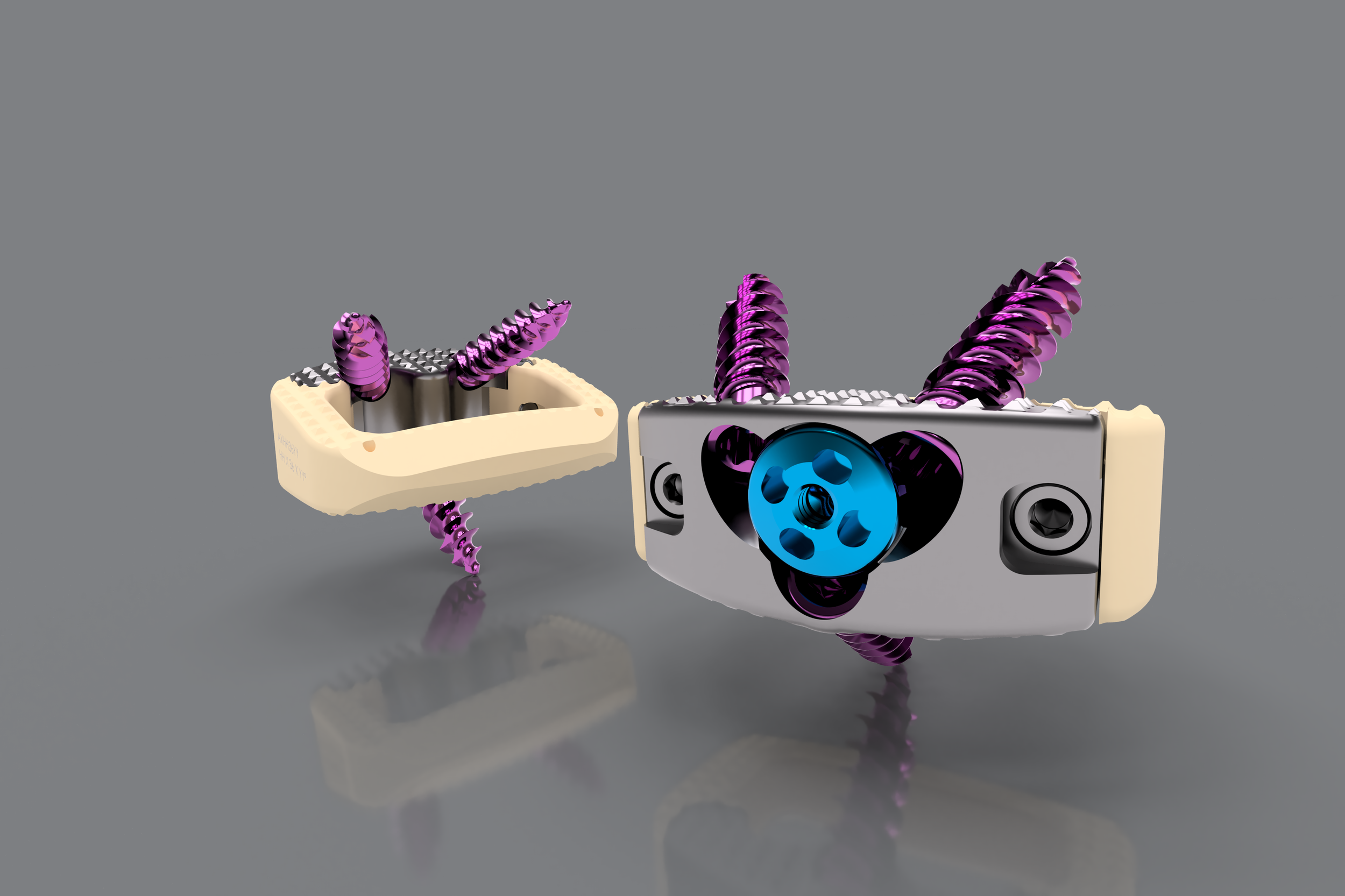 For Product Inserts and Surgical Technique Guides, please visit our Resources section.